PRELUDIUM
In de zomer van 2020 werd Preludium opgenomen. Deze introductie-CD van 30 minuten neemt u mee naar het ontstaan van MOSA Brass. Werken die wij sinds ons begin met ons hebben meegedragen hebben wij opgenomen, te weten Pavane - Fauré, Procession of the Nobles - Rimsky-Korsakov alsmede een origineel werk van Ewazen, Frost Fire.

Op de links hieronder kunt u promotie materiaal horen van onze CD. Wilt u een exemplaar aanschaffen? Dat kan! Stuur ons een bericht via info@mosabrass.nl en wij handelen het met u af.
Kosten: €10,- ex. verzendkosten
De CD is ook digitaal verkrijgbaar.

Klankregie: Jean-Pierre Cnoops
Klanktechniek: Tim Verstegen
Procession of the Nobles - Rimsky Korsakov
Frost Fire part 1 - Ewazen
Frost Fire part 2 - Ewazen
Frost Fire part 3 - Ewazen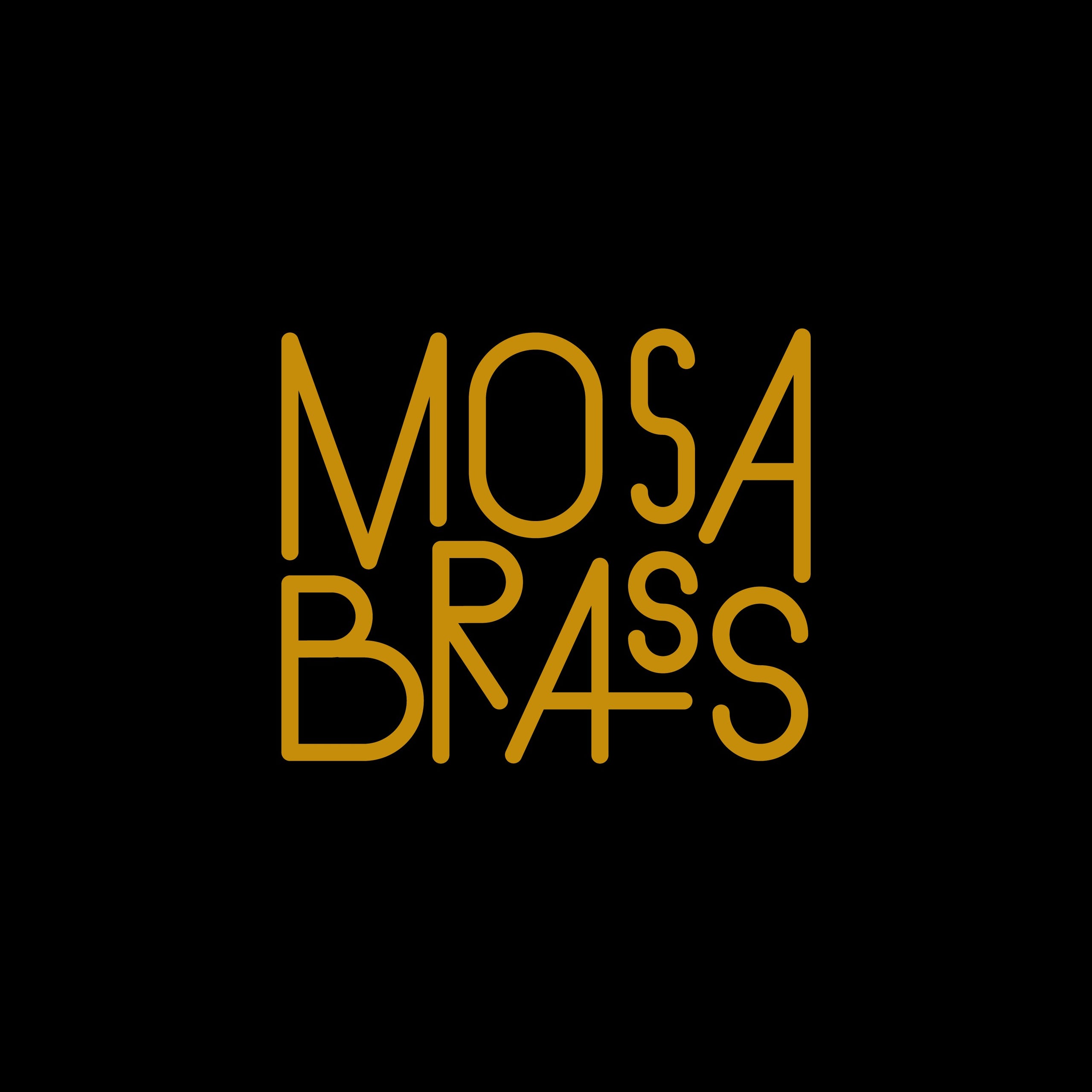 Eric Ewazen recenseert opname Frost Fire
Componist Eric Ewazen (USA) heeft de eer gehad als een van de eersten de opname van zijn muziek te beluisteren. We kregen een bijzondere e-mail terug van hem en zijn dankbaar voor zijn support.

"I just listened to your recording of Frost Fire, and I loved it!!! It is so beautiful, full of life and energy and the five of you have a gorgeous blend -- really bringing the music to life!

The first movement has a wonderful heroic resonance -- and as it develops you have wonderful sweeping gestures -- singing all the way, and you bring out the playful energy of the work as well which I just love!
Your 2nd movement is truly beautiful -- each one of you singing the melodies and having that gentle lilt as a support -- and the middle fugue is artfully performed with crystal clear lines perfectly flowing one to another, and the gentle, mysterioso ending was magical!
Your final movement was so much fun to listen to! Your group played with wonderfully riveting energy and excitement all the way through leading to a wonderfully resonant finale!

Thank you so much for this recording of "Frost Fire"!!! Please do let your colleagues know how delighted I am with your genuinely great recording!!!"